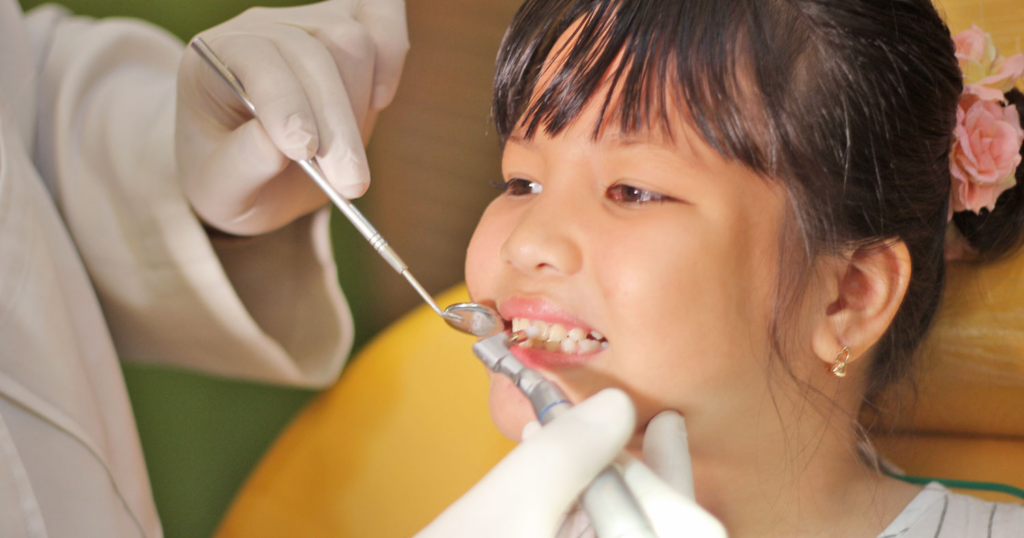 We don't only provide treatments to improve the dental health of children. Here, our team welcomingly encourages kids to care for their teeth and orient them properly to eliminate fear of dentists and dental procedures.
Stainless Steal Crown
Fluoride Therapy
Pits and Fissure Sealant
Child Sedation
What is Pediatric Dentistry and Its Procedures?
Pediatric dentistry concerns itself with the special needs of children's teeth. If someone is looking for a dentist for kids in Manila Philippines, they probably realize that there is a big difference between dental work for adults and children.
Some of the particular problems that children have are cavities, tooth decay and poor hygiene. Although these in and of themselves are not serious problems, if left untreated, it could lead fairly quickly to serious dental issues such as periodontal disease, gingivitis and infection.
Pediatric dentists in Manila Philippines will focus on using a far more gentle touch with children's teeth, as they are not yet fully developed, and are often quite soft in comparison with adult teeth. Children's dentistry can also assess the future need for other procedures, such as braces or wisdom teeth removal.
As Manila is a popular area with tourists, dentists can provide the tourists with the dental help their children need, even when away from home. It is important for the dentist to work carefully so as not to install a fear of dentistry in the child, as this could set the tone for the rest of that child's life.
Another important aspect of children's dentistry is teaching and reinforcing the methods of correct oral hygiene. Children are notorious for not properly brushing, not flossing and eating sweets that cause cavities. A good pediatric dentist will understand these special needs and have the ability to not only treat the child's teeth properly, but also make them feel safe and comfortable, despite having a need for dental care. Parents would do well to find a pediatric dentist that can provide all of those services.